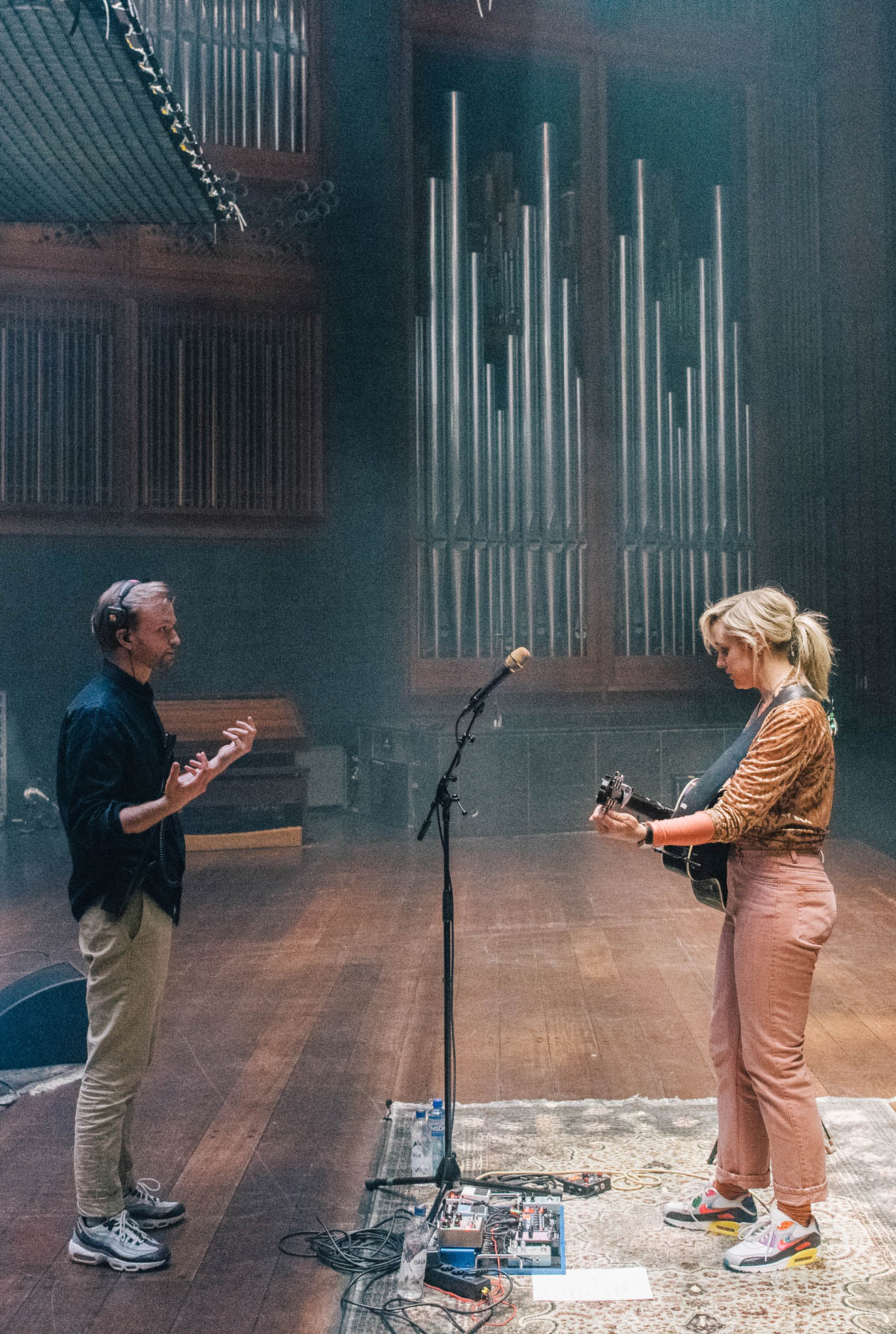 Mattis Ohana Goksøyr is a Norwegian film director and creative based in both Bergen and Oslo. He directs commercials and fiction; short films, music videos, live concerts and more. His short films has been shown at film festivals both internationally and nationally and he is commercially represented by
Willy Nikkers
 in Norway. 
As an half Norwegian half Israeli director with Jewish roots, exploring human conflict is often a natural focus in his short films. Where 
On hold
 (2018) portrayed an internal conflict within a young man, 
Safiyyah
(2019) explored the potential complexity of a romantic encounter in Oslo between a Palestinian man and a Jewish woman. The latest short film, 
Good luck
 (2020), brings the audience in to a potential sleep rape-situation, a difficult topic presented in an approachable and recognisable way that invites its audiences to continue the discussion.
mattis.goksoyr@gmail.com
+47 928 01 921
Commercial: 
Halvor Lid
Producer 
‍+47 970 47 497
‍halvor@willynikkers.no
Krister Svensli
Producer
+47 988 00 388
‍‍krister@willynikkers.no
Nominated to

Best Nordic Short

at the

Nordic Panorama

- Gøteborg, Sweden - 17/09/2020
Nominated to

Best Short Film 

at the

Firenze Film Festival

- Firenze, Italy - 25/09/2020
Nominated to

Best Norwegian Short 

at the

Norwegian Short Film Festival

- Grimstad, Norway - 13/06/19
Nominated at the

Movies On War

 film festival - Elverum Norway - 24/11/19
Nominated at the

Courts Mais Trash Festival

- Brussels Belgium - 16/01/20
Nominated at the 
30th 

Washington Jewish Film Festival

 - Washington, DC, USA - 22/02/20
Nominated at the 29th

Muestra Internacional de Cine de Palencia

- Palencia, Spain - 29/02/2020
Nominated to

Best Director 

at the

Festival International du Film d'Aubagne

- 01/04/20
Nominated at the

Cortisonici International Short Film Festival

- 02/04/20
Nominated at the 
15th

 Myrtle Beach International Film Festival

 - South Carolina, USA - 22/04/20
Nominated at the 
5th 

International Alexandria Short Film Festival Alexandria

, Imathia, Greece - 13/06/20
Nominated at the
 

Unknown Film Festival

- Ekaterinburg, Russia - 28/06/20
Nominated at the 
5th

Shots International Independent Short Film Festival

 - Slovenj Gradec, Slovenia - 07/08/20
Nominated at the 
10th 

Sandpoint Film Festival

- Sandpoint, Idaho, USA - 06/09/20
Nominated at the 
17th 

DC Shorts International Film Festival

- Washington DC, USA - 10/09/20
Nominated at the 
14th 

Festival International De Verin

- Ourense, Spain - 13/09/20
Nominated at the 
12th

Seoul International Film Festival

- Seoul, Korea - 19/09/20
Nominated at the 
23rd

Religion Today Film Festival

- Trento, Italy - 23/09/20
Nominated at the 
8th 

Festival of Nations

- Weyregg, Austria - 29/09/20
Nominated at the 
3th 

Filmzeitkaufbeuren Film Festival

- Kaufbeuren, Germany - 06/10/20
Nominated at the 
7th

Mostras International Cinema Educatio

- Valencia, Spain - 23/10/20
Nominated at the 
7th 

Toronto Jewish Film Festival

- Toronto, Canada - 23/10/20
Nominated at the 
16th

International Short Film Festival Detmold

- Detmold, Gemany - 24/10/20
Nominated at the 
11th 

Skepto International Film Festival

- Cagliari, Italy - 29/10/20
Nominated at the 32nd

Boston Jewish Film Festival

- Boston, USA 5/11/20
Nominated at the 10th
Arlington Film Festival
- Watertown, Massachusetts, USA - 5/11/20
Nominated at the 4th 

Aaretaler Kurzfilmtage

- Münsingen, Berne, Switzerland - 14/11/20
Official Selection and digital premiere on 
Directors Note
- Late November
Nominated at the 2nd

Festival International De Cine Austral

- 3/12/20
Nominated to the

Best Music Video Audience Award

at the 

Oslo Pix Film Festival

2018 
Nominated to

Best Norwegian Short

 at the

Norwegian Short Film Festival

- Grimstad, Norway - 14/06/18
2020 - Recieved the "Diversestipend" from the Art Council Norway